Neist Point Lighthouse is perched on a narrow spit of land on the Isle of Skye's northwestern coast. It sits high above the waves where the wind howls around it constantly, looking towards the islands of the Outer Hebrides. To get there, my aunt and uncle and I drove on windy single-track roads from our bed and breakfast on the west coast through tiny towns and past countless sheep. After what seemed like an age of twisting and turning and going up and down hills on country lanes, we crossed a cattle grate in the road, went around a bend, and arrived at a tiny parking lot already packed with rental cars.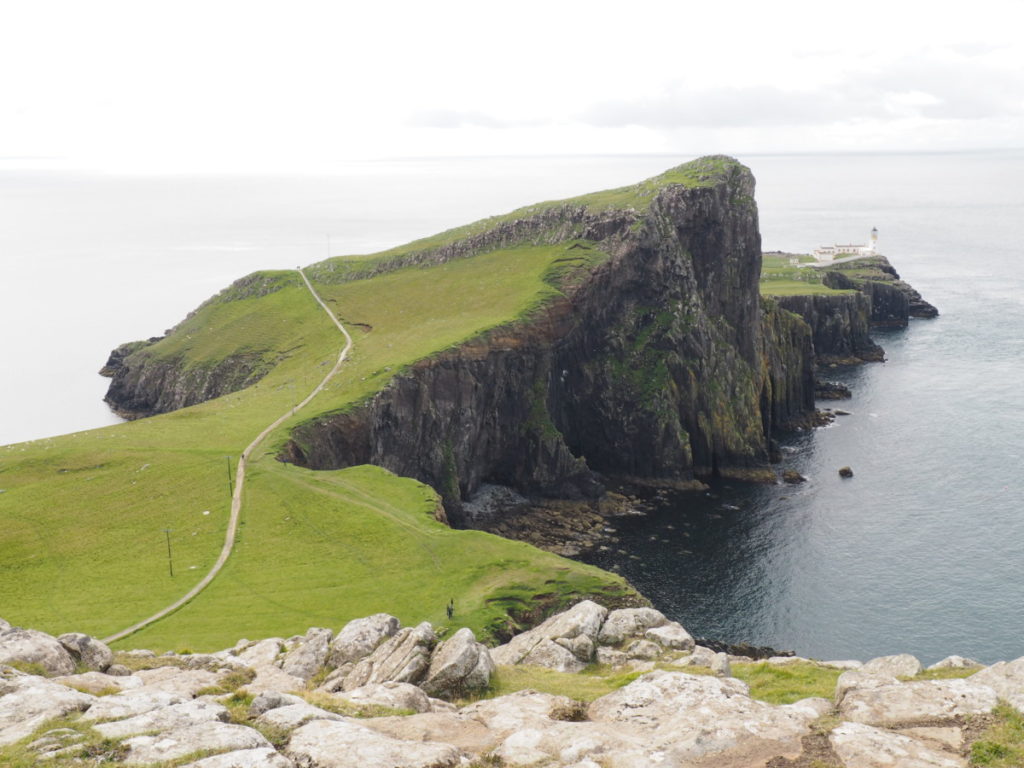 We tumbled out of the car, secured our jackets and our cameras, and began the descent down the hill to the lighthouse peninsula. Sun came and went through the fast-moving clouds overhead. Sheep roamed freely, paying us no heed. We had to watch our step as we walked along the path, which bore ample squishy, pungent evidence that they were the real masters of that estate.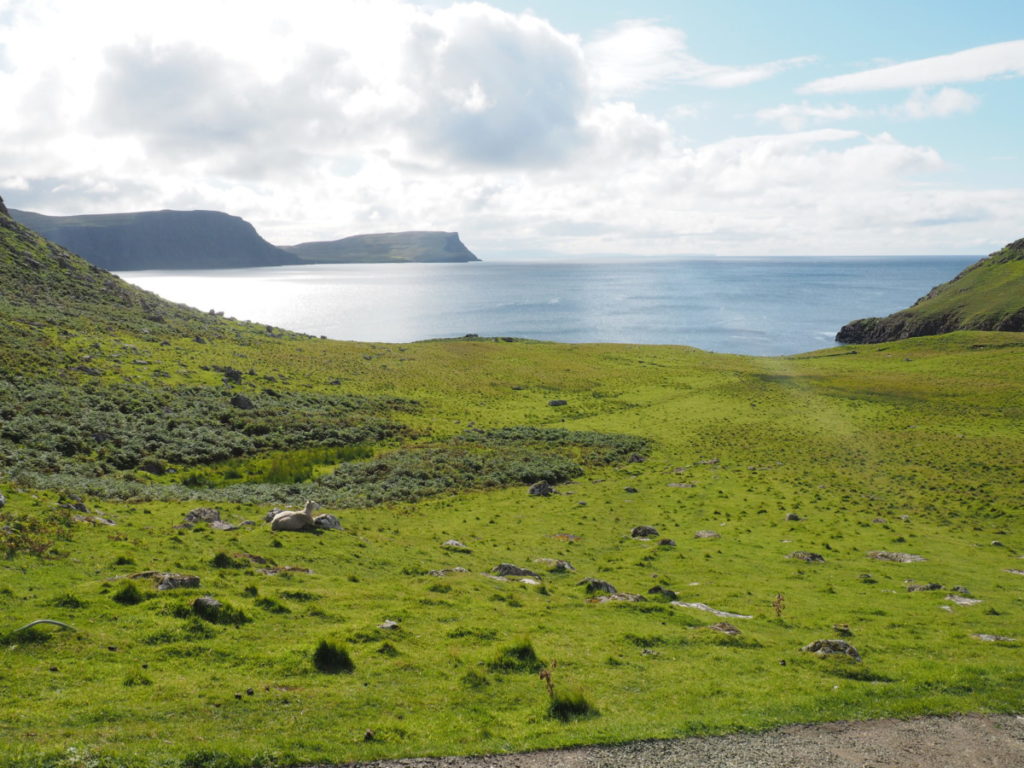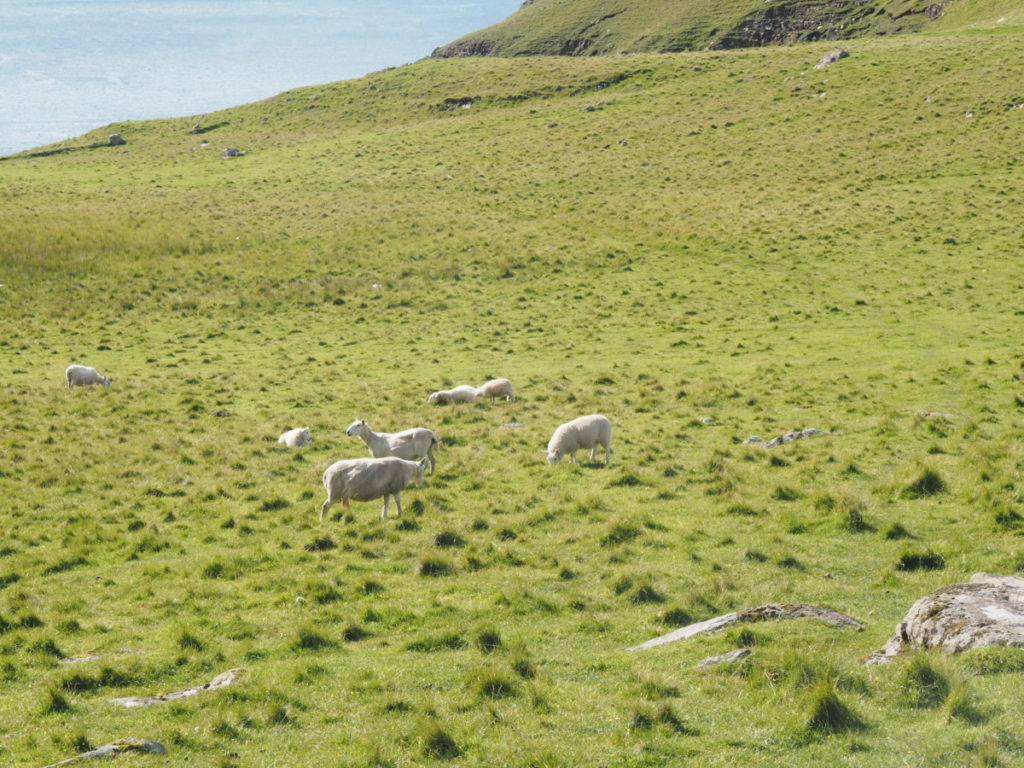 Neist Point Lighthouse has been inhabited in the past although it was all locked up and apparently deserted when we arrived. Sheep lounged on the inner courtyard lawn with a bored expression.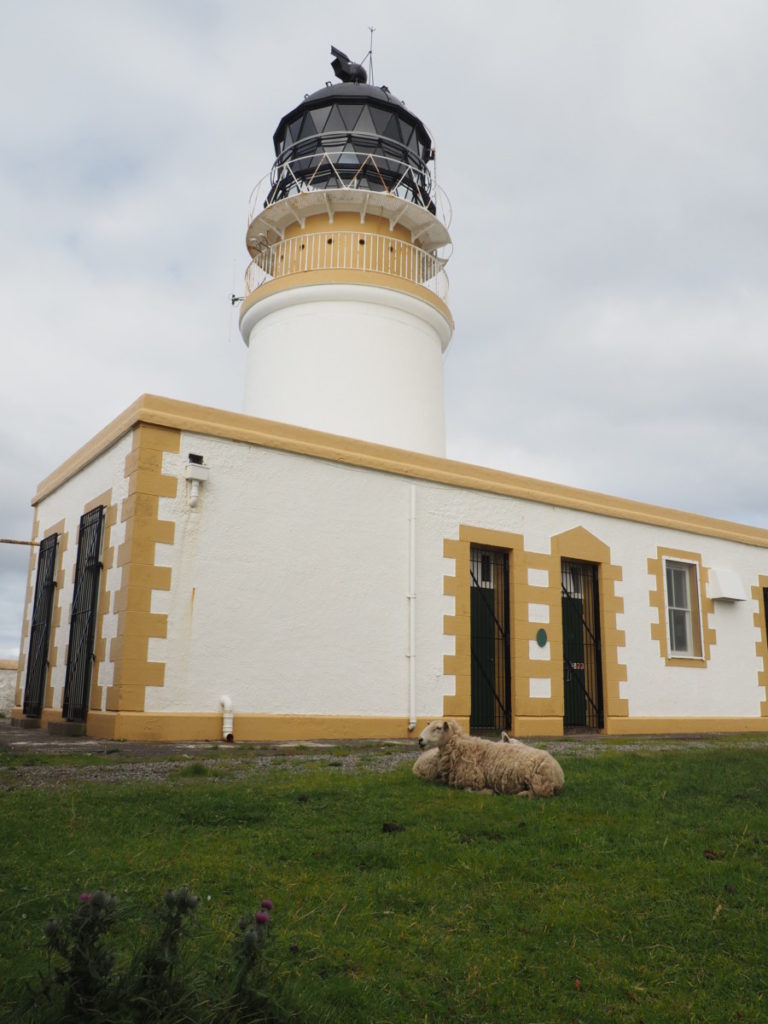 Further down large stones and scores of rock cairns littered what turned out to be a somewhat marshy field.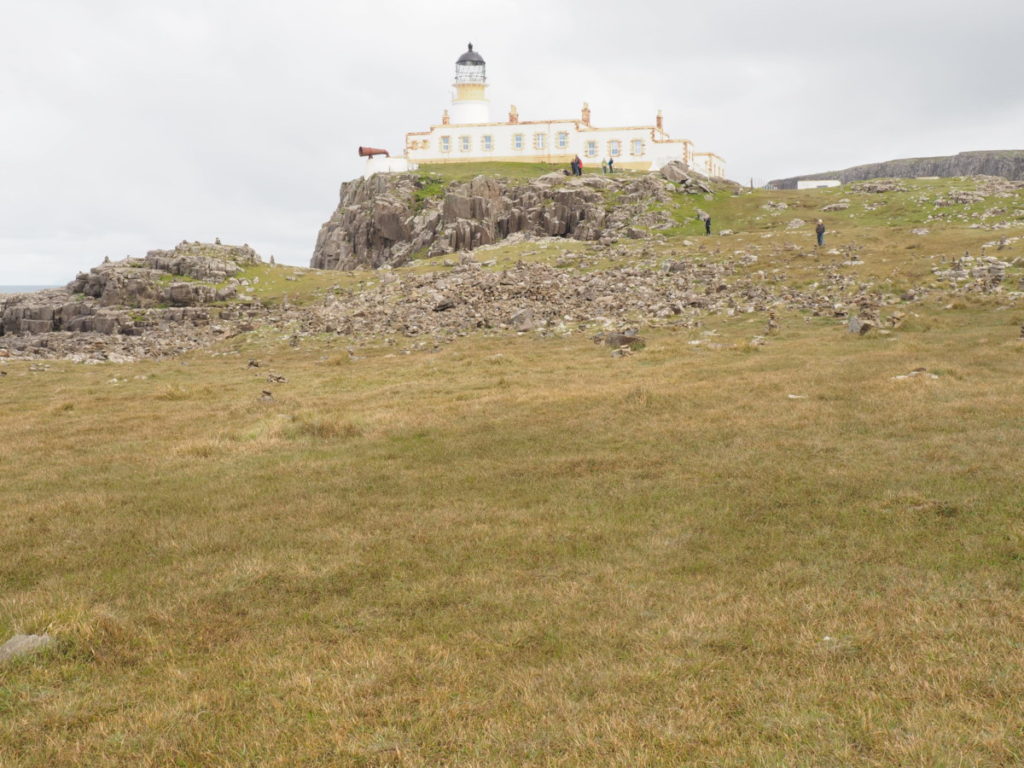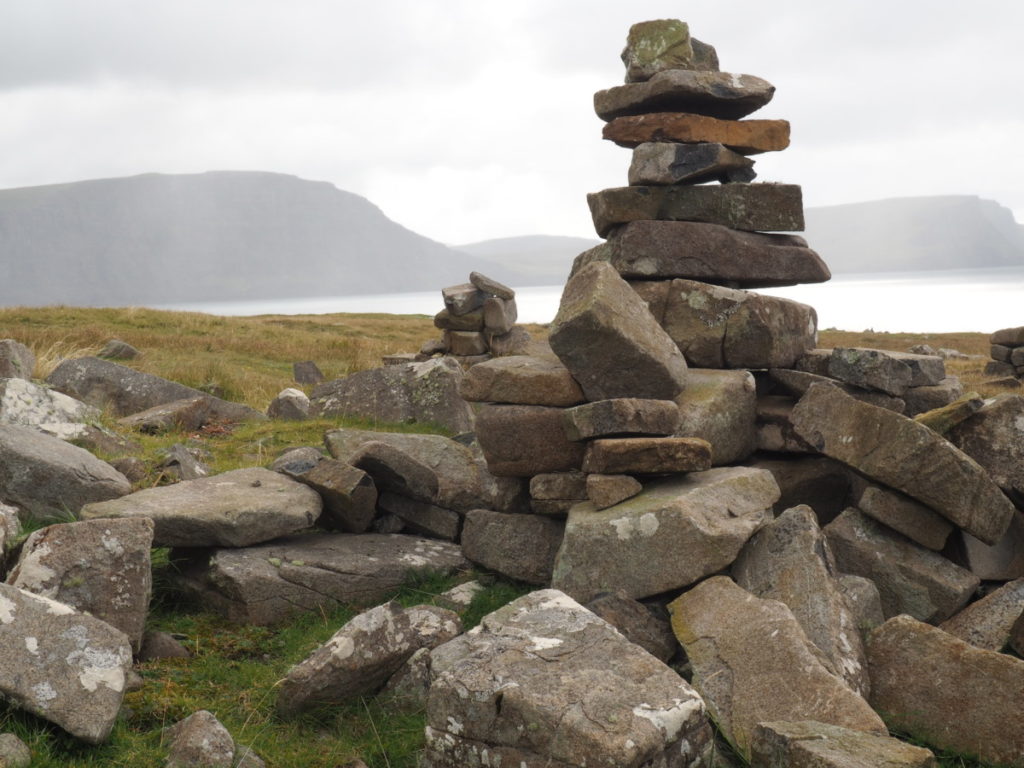 The bright sky was white-gray with clouds. Wind blasted our faces. The beach and cliffs to the south begged to be photographed and I obliged. Dull blue-brown Islands emerged in the misty distance.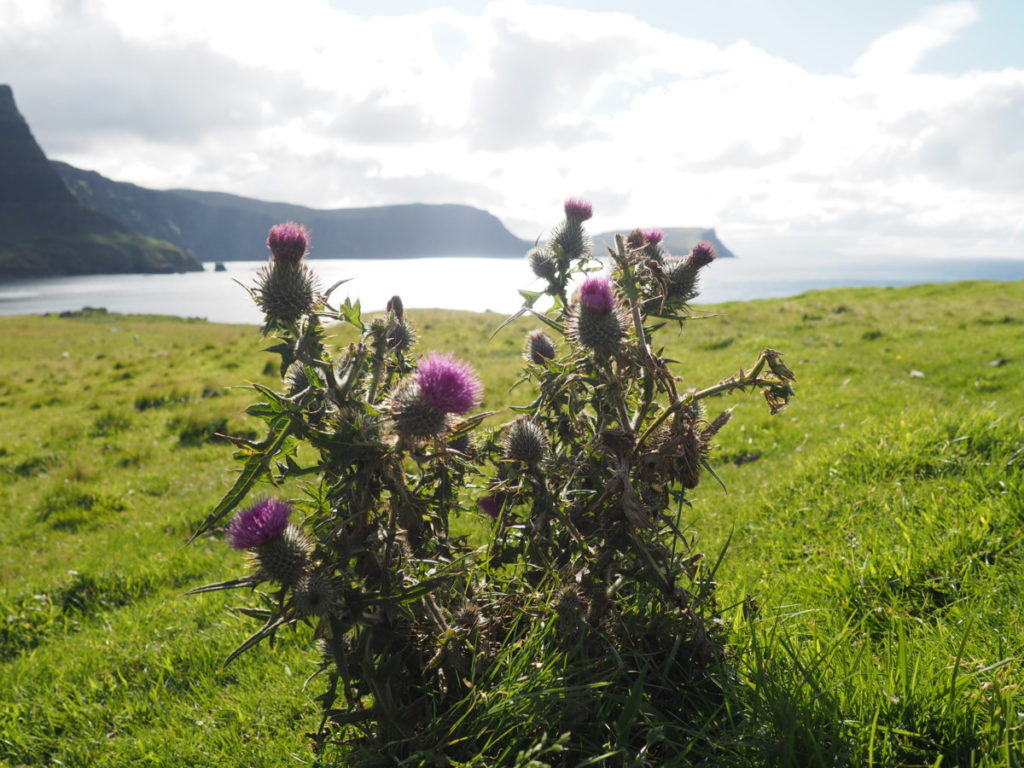 A couple of hours later, our legs tired and our faces raw from wind and sun, we piled back into the car and found lunch in a village several miles away, the lighthouse still vivid in our memories.